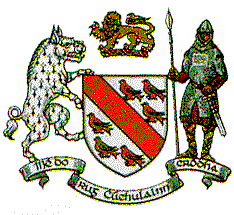 Dundalk Origins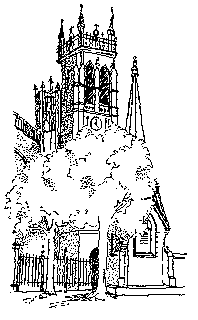 The town of Dundalk derives its name from the Fort of Dealga on Castletown Mount, a fort associated with Cuchulainn of the Red Branch Knights. The settlement around Dun Dealgan came under attack from the Danes and the Norsemen who sailed in at Ath na gCasan or Annagassen (the Ford of the Paths) and the mouth of the Castletown river in Dundalk. These river invaders met and fought at Carlingford, where the Danish army was routed, and the surviving Norsemen settled at the ford of the Castletown river known as Ath na gCarpath (the ford of the pass of the chariots). This area was also known as Tra Bhaile or Bhaile's Strand, the scene of some of Yeats's Celtic Renaissance plays.
In the 12th century, the town fell into Norman hands under John de Courcey, who established his castle on Castletown Mount. Another Norman family, the De Verdons, settled in the Seatown area of Dundalk, the "Nova Villa de Dundalke". Both families assisted in the fortification of the town in the style of a Norman fortress. The O'Neills of Ulster frequently attacked the town, setting it alight in one raid in 1253. At this time, Dundalk was seen as the chief Norman town in the Northern area.
Edward the Bruce laid siege to the town in 1315, and was crowned King of Ireland in gratitude for his efforts. He held court in Castletown castle until his defeat in 1318 by Sir John Birmingham at the Battle of Faughart. The tomb of Edward the Bruce may be seen in Faughart graveyard.
Irish families continued to raid the Norman settlement until 1596, when a peace settlement was proposed. It was suggested that the town of Dundalk be incorporated into the Pale, with the surrounding lands remaining in the hands of the Irish chieftains. This proposition was rejected by Hugh O'Neill, who realised Dundalk's importance both as a trading post, and as a pass between North and South, and thus was reluctant to relinquish his claim. He was forced to reconsider, however, when faced with the army of Lord Mountjoy in 1600, and defeated. Thus Dundalk was brought into the Pale, becoming its most northerly town.
Much of the town's present layout is the work of James Hamilton, Earl of Clanbrassil, who designed the layout of the major streets and important buildings. The street names in the town bear witness to this with many of the streets named after the Earl and his family; Clanbrassil Street, Roden Place, Anne Street, (Lord Roden's) Desmense.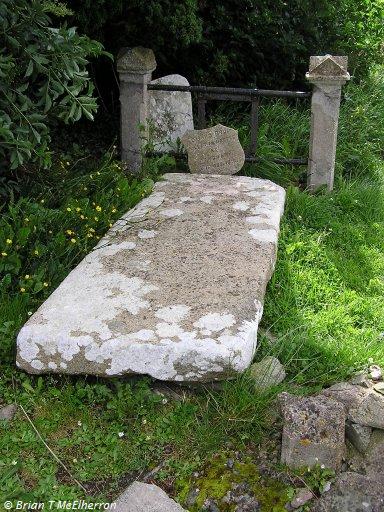 Grave of Edward Bruce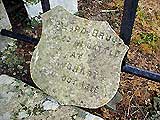 Edward Bruce Headstone
---
This web site is part of NEIS ©
and has been designed and is hosted by North East Internet Services